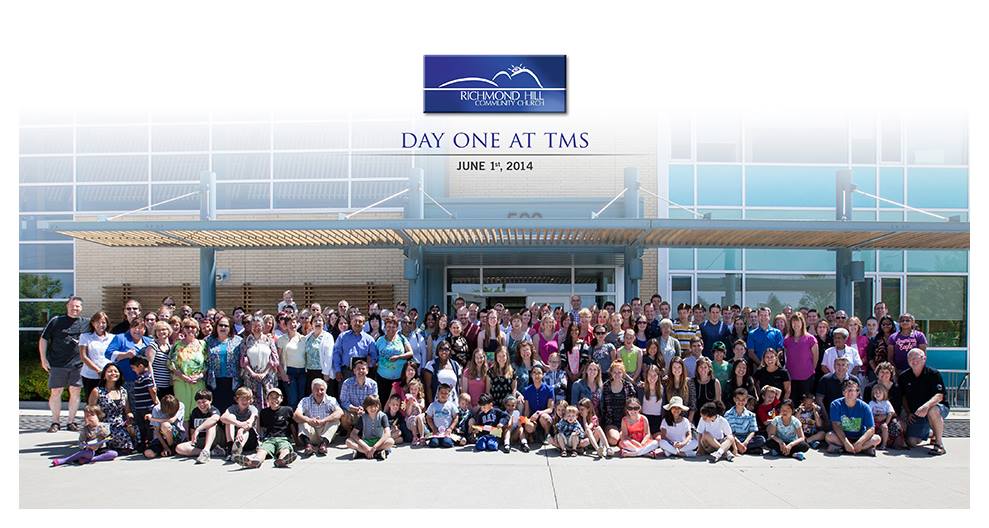 Richmond Hill Community Church
A small group of families, living in the community of Richmond Hill, yet attending churches in Toronto, sensed a growing conviction that in order to fully live out their faith they needed to be a part of a relevant faith community to which they could invite their neighbours and friends.
For several months they committed themselves to prayer and planning. Slowly the dream developed and began to unfold. A small plant team was put in place and it was this team's responsibility to help this dream come true.
After months of planning and community outreach, Richmond Hill Community Church (RHCC) held it's first service on October 2, 2001. Through the subsequent years the church has grown and has become a community church in the truest sense of the word.
Our Mission
To be transformational in the community of Richmond Hill by reaching out and building up others to follow Jesus Christ.
The Salvation Army
Our Mission
To share the love of Jesus Christ, meet human needs and be a transforming influence in the communities of our world.
Our Values
There are three core values of our faith – Salvation, Holiness and Intimacy with God.
Rooted in these three values are the seven core operational values which guide all aspects of The Salvation Army in Canada & Bermuda.
Compassion: We reach out to others and care for them.
Respect: We promote the dignity of all persons.
Excellence: We strive to be the best at what we do and a model for others to emulate.
Integrity: We are honest, trustworthy, and accountable.
Relevance: We are committed to the pursuit of innovation and effectiveness.
Co-operation: We encourage and foster teamwork and partnerships.
Celebration: We give thanks by marking milestones and successes.