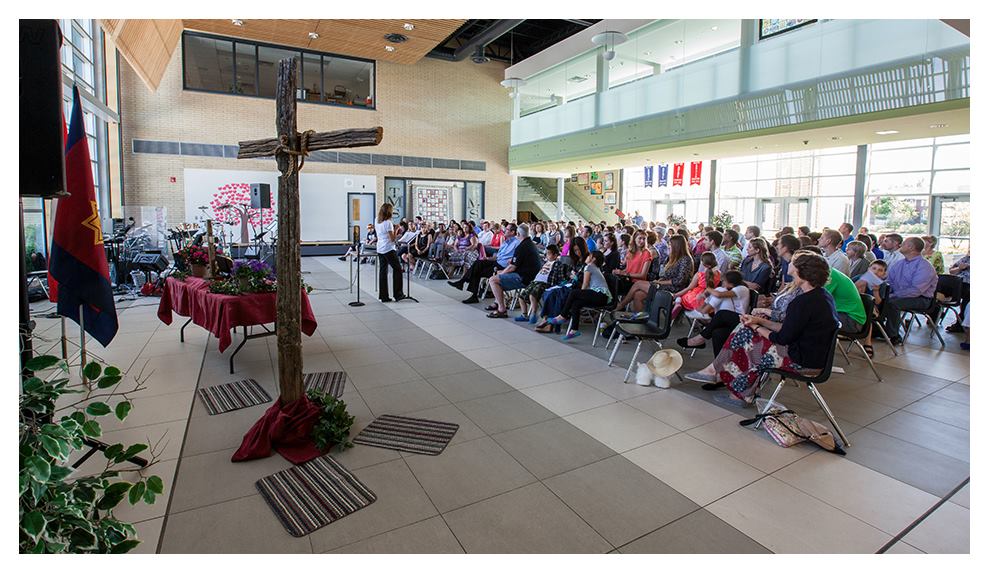 Come Join Us This Sunday!
Here's what you'll find when you visit us:
Opportunities for Kids. We have great environments for kids that are fun and safe and are staffed with people who love to work with children.
Friendly people who'll help you find your way around.
Free Coffee. When you enter through the main doors  you will find a cafe area with tea, coffee, juice & apple cider straight ahead. It's free! Drink up! and yes, you can bring these into the auditorium with you!
Music. You'll find that the band plays a variety of music styles. Typically when a service begins, we start with a song or two followed by a welcome from our weekend host. He or she will let you know about current events at the church or other opportunities for you. We'll sing a few more songs, receive an offering, and hear a message from one of our pastors.
Oh, and about the offering - you're our guest and we're glad you're here - please don't feel obligated to give.
Messages relevant to your daily life. We assume that if you're here, you've got some questions: Questions about God. Questions about life. In the messages we try to address these questions, seeking together to discover from the Bible what God has to say about them. If you're looking for specific answers, one of our pastors would be happy to speak with you. Just let us know how we can help.
Service Time
10:00 AM SUNDAY MORNING
(Children's Program - Infants through Grade 9)